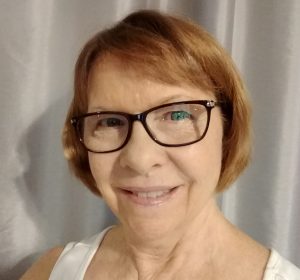 As a writer, Penny's career experience has depth and breadth that truly benefits all customers. Her experience includes assignments such as ad and web copy for Embracing Hue Ltd., logo design for Au Pair for Pets, writing/photography workshops for WriteCraft, Inspired2Write, and the City of Tempe, Arizona, parenting material for Garden and Hearth, user manuals for Walsh America, product reviews for various publications, travel features for Camping & RV Magazine, a year of family activities columns for Camping & RV Magazine and Warner Wrangler newspaper, plus monthly pet care articles and photos for Loving Pets Magazine and Florida Pet Book. She was also a member of the editorial team for the Story Circle Network cookbook, Kitchen Table Stories, as well as a first round judge for two years running for the Sarton Memoir Awards.
As a skilled resume writer, Penny offers low rates and the benefit of corporate experience in management, human resources, and job coaching, to help people who need to find work and face special obstacles or who simply want to improve their career options. She'll give you the inside scoop about automated resume processing, job board posting, handling awkward questions, lifestyle connections, and dealing with phone interviews.
Twenty years of animal rescue work make Penny something of a pet expert too. A passion for helping animals and educating people about their care works well with her writing talent. She was honored to be a guest speaker for Animal Talk Naturally at the Virtual Dog Expo and thoroughly enjoyed an interview with DogCastRadio, located in the UK. Penny is also a Certified Nonprofit Executive (CNE) and President of Catnip Casa Cat Refuge and Love & Cuddles Pet Respite Care in Austin, Texas.
Two anthologies published by Adams Media also contain her stories. Like A Rock appears in Cup of Comfort for Mothers & Sons and Honey, appears in The Healing Touch of Horses.
Her second passion is photography. Poetry and photography provide inspiration to grow and explore new ideas.
Penny lives in Austin, Texas. She shares her assignments with a staff of office assistants that includes several four-legged editorial consultants. In her leisure time, she cultivates antique roses and seeks new additions to the edible landscape around her home.
Her latest project is adding a Master Life Coaching certification to provide her clients with more in-depth evaluations and new skills to build confidence and enjoy even greater success in all areas of life.