Pricing and Services
Free consultation and resume evaluation via email only.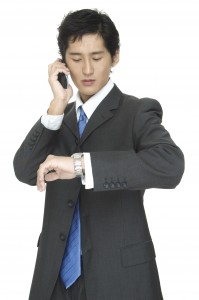 Phone consultation and resume evaluation via email and phone (email resume to me and I follow-up with a phone consult) $30 for 30 minutes.
We set a mutually acceptable time for a phone call within 48 hours after I receive your resume and confirm payment. (not counting weekends and holidays)
Please note: This does not include creating a resume. The purpose of this call is to offer an evaluation of your resume and discuss what type of approach will be most beneficial to your job search.
This phone consultation is not the phone consultation that is included when you hire me to do your resume. That call is included in the resume price. If you only want a phone consultation or want to talk now, but you aren't ready to hire me, this is an inexpensive way to get an evaluation.
———————————————————————
Current resume evaluation and grammar/spell check only, no rewrites or reformatting $40
Note: If you decide to do a new resume after the evaluation and edit, this payment will be applied toward the cost of the new resume! 🙂
———————————————————————
Student Resume $50
Students include High School, 2-yr and 4 yr College Grads, and 0-2 yrs job experience
———————————————————————
Professional Resume* $150
———————————————————————
Updates and New Versions of resumes I created
———————————————————————
Cover Letter $45
———————————————————————
Thank You Letter $35
———————————————————————
Turnaround time is usually

less than 72 hours

.
The actual time depends on your availability to discuss your project, along with your ability to provide complete information in a timely manner. The resume or package is usually complete within 48-72 hours after I receive your information, which includes the completed questionnaire, and payment.
Sorry, I don't create a resume without a completed questionnaire and confirmed payment. Unfortunately, a few people don't pay when I work that way.
Payment is via PayPal. Credit cards are accepted. No PayPal account is required.
Purchases over $99 may qualify for payments. Look for this PayPal option when you checkout.
Contact Penny Today!
Your satisfaction is guaranteed. I can proudly say I've never been asked for a refund!
You provide information through the questionnaire, your current resume (if you have one), and an in-depth phone consultation. After your resume is drafted, you proofread it and make as many changes as you wish during that review. Next, when the changes you request are complete, you have another opportunity to review it. I proofread it several times too. When all corrections are made as requested, your project is complete.
*I offer special expertise in developing IT resumes. Recent resumes and cover letters landed multiple six-figure ($100K+) job offers. I've successfully designed resumes to produce offers from HP, Intuit, IBM, GMAC, major banks, and more.