More Resume Tips and Information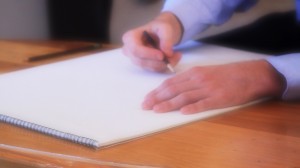 Of course, the obvious question is why do I offer resume information from other sources that also provide similar services.
I know that my services are top quality and among the most reasonable prices you'll find.
I respect others in the industry and don't see any need to reinvent the wheel. It's easier to share good information.
My goal is to try to make my site one-stop shopping and give you the tools you need in one place. A job search is time consuming and tiring.
Why increase the stress by having to search online for hours and read dozens of articles to try to ascertain which information seems to be the best?
I read dozens of articles every week. Sometimes an article from 2005 is still applicable. Other times, the market and technology changes within months, as do the economic conditions and job market. The material on this site is reviewed regularly. While we don't all agree on every aspect, that's true of any industry, and I'll do my best to figure out what makes sense for you and works in your industry. I've done resumes for mechanics, upper level management, and everything in between.
This is why you need a professional resume writer to personally assist you in your job search.
http://www.careerealism.com/how-write-perfect-cover-letter-job
The questionnaire I provide helps you consolidate all of the information needed. Then, I take it one step further and offer an in-depth phone consultation to really understand what you need and how to help you get the perfect job.
http://www.careerealism.com/tips-writing-resumes-scratch
Resume Mistakes carry more weight than ever. Today, your resume is considered your first interview!
http://www.quintcareers.com/resume_mistakes.html
How to submit resumes online to job boards and employers is an important topic, since almost all jobs require online submission. Even when the submission form says it accepts Word or some other format, the end result can be a very jumbled resume. Do you know how to be sure that doesn't happen?
http://www.careerperfect.com/content/resume-writing-help-submit-resume-online
What not to do on LinkedIn is as important as what you should do.
http://www.careerealism.com/linkedin-networking-not-do