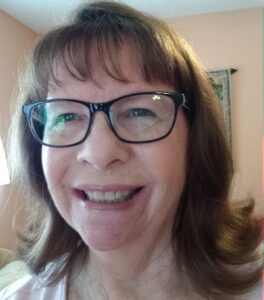 Why resumes and career services?
I like working with people and watching them achieve success. A strong corporate background allows me to help you succeed in a complicated job market. I know the hiring processes that take place within large and small businesses, as well as the recruiting process for students, and all sides of the consulting industry. I welcome people from the labor and service industries, and I love to work with students.
You can work with me for one resume, a series of coaching sessions, or any part of the process. Whatever your goals, whatever your career level, your resume is the key.
Background
My experience in the corporate world spans banking, IT, social services, nonprofit administration and leadership, and co-ownership of a custom software company. In 1991, I assumed administrative responsibility for advertising, marketing, family software product design, project management, consultant staffing, production, training, and the budget of IRMWare Services, which became an IBM business partner. Real-world experience backs my advice.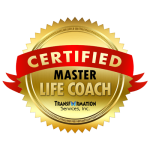 You deserve to be the best you can be every day. Your career success depends on that. As a Certified Master Life Coach, I provide you with resources and ideas designed for your personal needs and goals.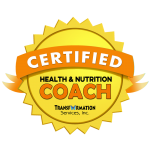 You may also benefit from the opportunity to get ideas to improve your physical condition and diet. Health and stamina are closely linked to career success. Together, we can build new skills, change habits, increase your confidence, and position you to enjoy greater success in all areas of life.
Writing – What's that got to do with resumes?
Formatting is important on resumes and cover letters, but writing is critical. How well you fit your skills to the job requirements can make or break your chance at a job. The resume is your first interview. This is especially true if you need to overcome hiring barriers due to layoffs, age, criminal record, or other challenges. Your resume is also the only thing hiring managers have to remind them of who you are after the interview. Do you know over 61% of the resumes not targeted specifically to the job are rejected?
Your resume is your story. Your story sells your skills and qualifications. As your career develops, biographies (bios) may be needed for corporate publications. If you are an entrepreneur, you need bios describing your company, as well as board members or staff. Corporate officers need bios for brochures, annual reports, and websites. This information usually originates from historical documents and resumes. I make your story stand out for employers, customers, investors, and more.
Personal Trivia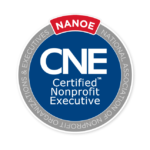 Twenty years of animal rescue work made me something of a pet expert too. I was honored to be a guest speaker for Animal Talk Naturally at the Virtual Dog Expo, and I thoroughly enjoyed an interview with DogCastRadio, located in the UK. I'm a Certified Nonprofit Executive (CNE) and President of Catnip Casa Cat Refuge. That means I'm still doing hands-on management of people and a business.
What is a Certified Nonprofit Executive (CNE)?
NANOE describes the credential this way. Striking the balance between managing volunteer board members, administrators, front-line staff, programs, finance and fundraising, presents nonprofit managers with a perfect storm of corporate oversight challenges. Practitioners who hold CNE learn new ways to prioritize capacity-building that ensures they successfully negotiate the tumultuous challenges of nonprofit administration. Certified Nonprofit Executives become the capacity-building experts, such as CEOs, CFOs, COOs, and CDOs, a charitable enterprise needs to expand its mission.
Where is my office?
My home is in Austin, Texas, and I virtually consult with clients in any location. Several four-legged editorial consultants help keep the office chair warm. During my leisure time, I seek new additions to an edible landscape around my home.