Why resumes and career services?
I like working with people, and a strong corporate background allows me to help you succeed in a complicated job market. The new courses coming this year and next empower you to take full control and be confident about your entire job-seeking process for the rest of your career.
Background
My experience in the corporate world spans banking, IT, and social services, and later as co-owner of IRMWare, a custom software company. In 1991, I assumed responsibility for advertising, marketing, family software product design, project management, production, training, and the budget of IRMWare Services, which became an IBM business partner. I also spent a few years writing full time, when caring for elderly parents required a more flexible work schedule.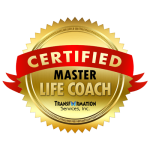 You deserve to be the best you can be every day. Your career success depends on that. To provide the best coaching available, I am a Certified Master Life Coach. You benefit from my expertise every time we talk, even when I'm not officially "coaching" you.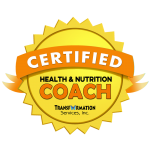 You may also benefit from the opportunity to get ideas to improve your physical condition and diet. Both are very important parts of your long-term success. Health and stamina are closely linked to career success. Together, we can build new skills, change habits, increase your confidence, and position you to enjoy greater success in all areas of life.
Writing Projects & Experience
As a writer, my career experience benefits all customers. Formatting is important on resumes and cover letters, but writing skill is critical. This is especially true if you need to overcome hiring barriers due to layoffs, age, criminal record, or other issues. I love to write and accept many types of writing projects.
My experience includes a wide range of projects. A few are listed below. (Need a free quote?)
Writing/photography workshops for WriteCraft, Inspired2Write, and the City of Tempe, Arizona
Parenting material for Garden and Hearth
User manuals for Walsh America
Content creation and proofreading for websites, blogs, and more
Monthly pet care articles and photos for Loving Pets Magazine and Florida Pet Book
I was also a member of the editorial team for the Story Circle Network cookbook, Kitchen Table Stories, as well as a first-round judge two years running for the Sarton Memoir Awards.
In addition, two anthologies published by Adams Media contain stories I wrote. Like A Rock appears in Cup of Comfort for Mothers & Sons, and Honey appears in The Healing Touch of Horses.
Personal Trivia
Twenty years of animal rescue work made me something of a pet expert too. I was honored to be a guest speaker for Animal Talk Naturally at the Virtual Dog Expo, and I thoroughly enjoyed an interview with DogCastRadio, located in the UK. I'm a Certified Nonprofit Executive (CNE) and President of Catnip Casa Cat Refuge.
My home is in Austin, Texas. Several four-legged editorial consultants help keep the office chair warm. During leisure time, I cultivate antique roses and seek new additions to an edible landscape around my home.