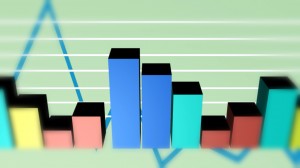 Some job search engines offer features that give feedback to job applicants who use their online services to apply for jobs. This offers you the opportunity to see how you compare to other applicants who use those services. It won't help you learn anything about people who don't go through the same service. Still, this could net some valuable information. Just keep in mind that you need to use these services judiciously and correctly. Read the article linked to this post for more details and good tips.
Online job searches are best done with an organized plan and with resumes customized for the job and set up specifically for electronic processing. Using appropriate key words and a bit of SEO work can help your resume make it to the top of the pile too. Don't overdo it, but don't try to use a one-size-fits-all form either. If you need help, it's worth a few dollars to get it done right. There's a reason job coaching and resume services stay in business. It's gotten much more complicated due to all of the automation.
People with higher-level technical and executive searches, who want to manage their own search, can still benefit from having someone help with the writing and planning and tracking.  The new features on Career Builder and Monster may, or may not, be of benefit. It depends on the industry and type of search. Today, electronic searches are waged all the way up the line. Networking is great, but a good search can find unexpected opportunities too. The people I talk to tend to use both.