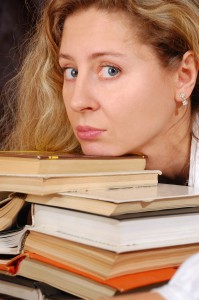 By email and/or phone $40 for 30 minutes ($80/hour)
Interview preparation and coaching includes providing current resources, discussing and role-playing interview questions, and handling delicate topics. such as illegal questions, being fired, lengthy unemployment, appropriate dress for today's market, as well as addressing your personal questions and concerns.
Not sure what you want to do? I have many resources to help you look at your choices and discover your passion.
Credit cards are accepted through PayPal, after project estimates and payment terms are agreed upon. PayPal may also offer payment terms.
Before you go, check out the 4 Quick Resume & Interview Tips below.
Do you offer full-service packages (searching, applications, appointment scheduling, relocation coordination, etc.)?
Yes. If you need someone to manage the search, input postings, send thank you notes, take calls and schedule appointments with employers, interface with recruiters, handle daily or weekly job searches, and customize each application, as well as provide interview coaching, research companies prior to interviews, or even assist in planning a relocation, I offer any, or all, of those services and customize rate packages based on the services you need.
Background
Experience in corporate marketing, human resources, teaching, business administration, writing, and small business consulting, backs my work. You receive professional service with a commitment to detail and deadlines. I continually maintain current business and technical skills. I'm also a Certified Nonprofit Executive (CNE), President of a local animal rescue group in Austin, Texas, and Certified Master Life Coach. In addition, I'm a Certified Health and Nutrition Coach. Why? Because your health and stamina play a big role in career success too.
Contact Me Now for your free consultation call!
Projects or Services over $99 may qualify for payments on PayPal. Check it out!
4 Quick Resume & Interview Tips
Many lists of sample interview questions are available online. Do a search for interview questions. Then, do mock interviews with a friend. If you are transitioning or have a difficult problem to overcome, please talk to me about coaching you. Single sessions and mini-sessions are available.
If a resume service makes changes that make you uncomfortable, don't accept it and don't use it. Employers check references and do background checks. Some services make changes that can get you fired later for omission or misstatement. Better to be out the money than the job. If you are in this position, talk to me. I'll do my best to fix the problem at the lowest possible cost.
Hire a resume writer that will take time to talk to you in depth, as well as gather written information. I personally interview everyone to collect information. Each resume is a custom project. Your career is unique, and your resume should be too.
Don't use the same resume for online submissions that you mail, or hand out, at an interview. Many systems garble the result, regardless of what formats they say they accept. This resume has to be compatible with electronic processing systems. However, it doesn't have to be unattractive. Need some help? If you have a resume you like, I can set up a resume formatted for electronic submissions. My rates are reasonable, and these can be done without additional consultation time.