There is one thing about this blog that can help you more than anything else. It can help you figure out what questions you need to ask. Think about how the information relates to you and what you need, and ask questions about your ideas, use of words, formats, and more. A Penny's Worth provides tips and information related to job search, resumes, interviewing, writing, research, and more. Beyond reading current tips and articles, it's also a great place to ask questions. Share your question in the comments section or send questions privately through the contact page.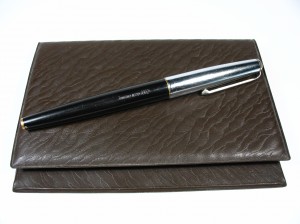 Words describe, inform, label, and preserve most parts of our lives. Behind all success in work and play lies the art of communication. It's one of the key ways we share experience and knowledge. Words are a form of art and offer limitless opportunities for individual expression and growth. The words on your resume convey your talent, experience, and knowledge to employers. They tell your story. Words on your website show others what you have to offer and why they should buy from you. Words in blogs and on social media posts grab the interest of buyers, donors, or investors. Words matter!
After years of corporate success, teaching, and business ownership, I use my skills to help you use words to achieve your goals. Even when you use AI, you need human direction to make the tone right, protect you from plagiarism, and help navigate options that are changing quickly. You receive professional service with a commitment to detail and deadlines on every project, regardless of size.
Jump over to About Penny to learn more about me.
Is there a writing or career topic you want to hear about?
Contact Me