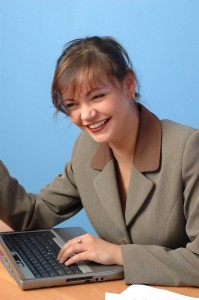 This page features writing testimonials. If you are looking for resume and career coaching testimonials, please read the scrolling testimonials in the widget at the bottom of the page.
The testimonials listed below include a variety of writing, teaching, and freelance projects. They offer you a bit of insight into how others felt about working with me on projects outside the realm of career development.
Whatever work you hire me for, reliability, work quality, writing skills, and communication play a major part in the success of your project. I recognize the difficulty of hiring people remotely, and I want you to be able to make an informed decision based on the experience of other customers. Consistently positive writing testimonials give you a starting point.
Editing Family Memoir
"I cannot express the gratitude I feel for the excellence and professionalism shown me during the recent development of a manuscript. Penny was in tune with the flavor, the style, and the nature of the project, along with being sensitive to the urgency to get it finalized. She did not hesitate to ask questions to better understand the where, why, and what for involved. She openly made recommendations but did not force them into the project. Her recommendations came with explanations and points to consider. She was courteous and very prompt in her turnaround. I thank her for every part she played in the development and completion of this project. " Mona R,  Texas
Magazine Editor's Reference
"I've worked with Penny during the past year on many projects for Loving Pets Magazine. She has never missed a deadline, in fact, she is always early. Her articles have been well-written, insightful, and informative. She does her research on the projects requested and relays the sources where her information was obtained." Debbie Norwitz, Editor
City of Tempe Writing & Photography Workshop Students
"..presented well…" D.P.
"..info of real value…" L.L.
"..practical suggestions…" B.G.
" ..excellent course..extremely helpful…" S.A.
Two out of five students successfully landed their first paid assignment during this workshop, and most students requested additional classes.
Tutoring – Adult College Student
"Your writing coaching made my work more powerful. … I had the same paper evaluated by another Professor and he also gave me a perfect score…" M.J., Kaplan College
Web Copy
You are a good writer and a pleasure to work with. I thank you for writing for Allwoodwork.
WriteCraft Online Workshop
"This is the class to take for writers who want to offer photographs when they query a magazine. Look, I know most of us are writers, not photographers but, in today's market, it's just smart to offer what editors want–and they want photographs. That's why I decided to add a new skill to my resume, and this course is geared to writers.
The course is divided into weekly modules, and I learned something valuable each week.  I saved all the course material, so I can check back later when I need to refresh my memory.
Best of all, I got great personal feedback.  Penny's comments helped me see where I could improve my photographs.  I thought the comments were worth as much as the lessons themselves." K.R. (Tucson, AZ)
Editorial Team Member
Penny was an important part of the editorial team working on the Story Circle Network cookbook anthology. I especially appreciate the attention to detail and the tact she brought to editing the most challenging submission to the book. Her work took a diamond in the rough and turned it into a gem! Thank you, Penny. May 29, 2009, Story Circle Network, Jane Ross, Editor in Chief
Newsletter for Writers
Penny has written for me. Her work was spot on and flowed, providing marvelous and unique information for my readers. She's a reliable individual who comes through and gives her all to reach the finish line in a tip-top manner. Enjoyed working with her and I recommend her to others seeking her freelance services. C. Hope Clark is the Editor of FundsforWriters and author of The Carolina Slade Mysteries and The Edisto Island Mysteries.
Go back to Writing & Support Services
View Portfolio – Click here Clippings.me