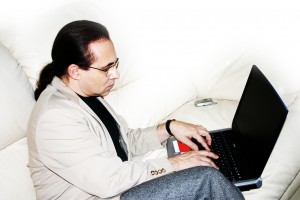 Today, I'm adding a couple of quick interview tips to help you get through that rough re-enty when you've been out of the job market.
Interview Tips
Older workers, who are going back to work, may not know that many interview questions that used to be routine are now illegal. This also applies to job applicants of any age. Don't volunteer information about family, age, or health.
If those questions come up, it can be awkward because you know you probably won't get the job if you tell the interviewer his questions are illegal. There are several ways to handle it. You may nicely respond that you prefer not to discuss information that's unrelated to the job. If you are not comfortable doing that, use a friendly, positive tone and say, "I'm sure I won't have any problem meeting your expectations", or "I'm totally prepared to devote my time to my job." Above all, don't volunteer information on these topics.
Resume Distribution Services
Don't blast resumes to hundreds of companies that may not have an opening for someone with your skills. I'm sure there may be a success story someplace from someone doing that, but there are a lot more failures. The automated screening systems accept specific types of documents and formats, along with information completed by the applicant or someone acting on their behalf. Any system or service offering to distribute your resume for a low cost is not investing the time to complete individual applications. They don't even care whether your resume gets to the companies. This type of thing seems to be dead. Still, sometimes old scams resurface. Don't fall for it.
Posting Your Resume Online
If you want to post your resume on Indeed or Monster, that's fine. Just be sure you take care to be sure you set all the privacy controls. It's dangerous to have too much personal information visible. It's not only a safety risk, it's a risk for identity theft. Proceed with caution or get help from someone who knows how to manage those postings.