There's a lot of talk about the electronic resume screening systems.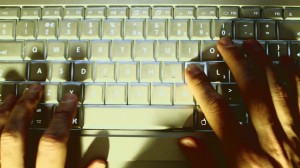 Some people feel they are unfair because it allows the employer to disregard experienced candidates based on specific factors that may not really determine their ability to do the job. It is viewed by some as a way to narrow the applicant pool when companies receive 200-500 applications per job. That may be true in some cases.  However, if you are constantly finding yourself lacking a specific requirement, you either need to upgrade your skills or you are not looking for jobs that match your skills
Other people feel that these systems give technically literate folks a distinct advantage. It might in some ways. However, it's a reality of our world that technical skills are required to work some of the most basic jobs. Many states have training programs for people who need to upgrade their skills to remain competitive. Ask at your state unemployment office.
If you have the technical skills and the job requirements in terms of education and experience, how can you help your resume move to the top of the pile? One way is to add SEO to your resume and cover letter. This doesn't mean to go crazy stuffing your application materials with words. It does mean that properly phrasing and describing your experience can help. Getting past the automated screening tools and landing an interview may well be worth the cost of hiring a good resume writer and/or job coach.