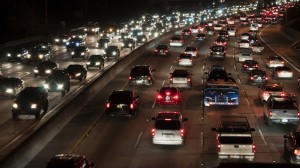 Attending a virtual job fair is much different than the events where you walk through row after row of booths staffed by recruiters and collect free pens with company names. Today, the scene is different for many reasons. Much of the current trend will be the new normal going forward. Like all job fairs, preparation is key. Follow the eight steps listed below to get the most out of the next remote job fair you attend.
Virtual job fairs allow you to explore new opportunities without leaving home, but you need to update your approach. Follow these eight important steps to increase your success at virtual events.
8 Important Steps to Take Before a Virtual Job Fair
1. Plan ahead. Virtual job fairs can be more convenient, yet more challenging, than traditional events. The ease of participation means more events, recruiters, and information. Establish priorities and know where you plan to concentrate your efforts. Which companies do you want to approach? Which job(s) is each company posting? Do those jobs fit? Do you have a resume that focuses on one or two key jobs you want?
2. Edit your profiles. Does your LinkedIn summary need tweaking? If you make your Twitter account public, ensure your comments are suitable for the office. Likewise, if you have a controversial profile on any social media, make sure it's private or remove it. Take advantage of the free call I offer for a quick review. I'll even let you test your camera and microphone set up with me.
3. Beef up your website. Go a step further to showcase your talents and samples of your work if your job requires a portfolio. Many jobs don't require more than an excellent resume. If you're an executive or manager, a basic website or blog gives you a venue to write about your industry and show that you keep up with the latest news. If you are a person who needs a portfolio with graphics, Clippings.me offers a decent portfolio option for free.
4. Take a headshot. Pictures make a strong impression. Depending on your budget, visit a professional photographer or ask a talented friend for help. You should have a good professional photo on hand for business profiles. DO NOT use a photo on your resume. Many companies discard resumes with photos due to the potential for discrimination claims. Photos show your age, weight, sex, and nationality, as well as tattoos, piercings, etc. In virtual events, the playing field is a lot more level.
5. Test your equipment. At a minimum, you'll need a reliable internet connection. It's also a good idea to test your webcam and microphone in advance. You may dislike being on camera, but to refuse to do so or be one of only a handful who don't turn on the webcam, can come off as weird, suspicious, or just too different to take a chance on.
6. Review your materials. If you've been looking for a new position, you probably already researched keywords for your resume and proofread it at least once. Now that you're sharing your documents online, you also want to check that they can be viewed correctly on mobile devices.
7. Work on your introduction. Some fairs will offer video chats, while others support text messages only. Rehearse an elevator pitch for both formats.
8. Prepare for interviews. One of the reasons employers like online career fairs is that they speed up the hiring process. You may be invited for an impromptu video interview. Clean up your workspace and wear a suit or appropriate work clothing. If office casual is the norm for your industry, dress about one step up from daily wear.