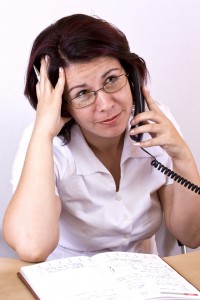 Resume tips and resume services abound with only 54% of adults in the 18-34 age range able to find employment. Add in corporate downsizing and changes in the economy and you see why employers receive hundreds of applications for the same job. The current job market challenges people to show their best quickly and efficiently.
Job searches are automated.
Resume sorting is automated.
Employers require online applications, some no longer accept paper resumes at all.
Employment testing is also done online, without ever seeing the applicants.
It's common for one to three interviews to be done by phone, before finalists come in for an interview.
All of this means that how you appear on paper is the first impression a potential employer receives. Your resume is literally your first interview.
That piece of paper follows you through the entire employment process and ends up in your personnel file when you are hired. That piece of paper is also regularly reviewed, along with your work record, when it's time for promotions. A poorly written resume is not something you can ignore and plan to overcome when you meet in person. A substandard resume insures that you never get to an in-person interview.
I am experienced in writing resumes, planning job searches, managing online application processes, and teaching you to use all of the potential resources you need to fight your way through the crowd in today's market. My HR background helps you prepare for interviews too. We'll talk about wording and presentation, how to deal with difficult problems and questions, how to find and select references, and how to prepare for background investigations–what information you must have at your fingertips.
You can hire me to do a single resume, custom resumes for each job, cover letters, coach you throughout the job search process, and/or to teach you to organize and manage an effective search. Whether you need one resume or a personal assistant for a nationwide search, hire me and get the "write" results!
I am also available to teach job workshops and seminars.
Get a free written estimate today.
I offer special expertise in developing IT resumes. Recent resumes and cover letters landed multiple offers and a $100k+ position.