Prices and Services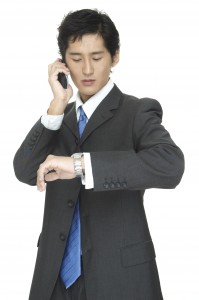 Resume and/or Interviewing Workshops
In Austin (Texas) Metro area, I offer career workshops for schools, civic centers, churches, senior organizations, moms returning to work, women new to the workforce, small groups, or companies going through restructuring and helping employees find new jobs. Request a quote for your workshop.
Phone consultation and resume evaluation. $40 for 30 minutes
You email your resume to me, and I follow up with a phone consult.
We set a mutually acceptable time for a phone call within 48 hours after I receive your resume and confirm payment. (not including weekends and holidays)
Please note: This does not include creating a new resume. The purpose of this call is to offer an evaluation of your current resume, get a few tips on making it better, and discuss what type of approach will be most beneficial to your job search.
This call does not replace the consultation included if you hire me to do your resume. If you only want a phone consultation and you aren't ready to hire me, this is an inexpensive way to get an evaluation, a few tips you can use to make it better, and talk about my recommendations.
This is one step up from the free call. The free call does not include a review of your resume.
———————————————————————
Student Resume $75
Students include High School, 2-year and 4-year college grads (any age), and 0-2 years of job experience.
———————————————————————
Professional Resume* $225
Over two years of employment history, professionals, career changes, workforce re-entry
A discount of 30% for people over 55 and people who are currently unemployed
———————————————————————
Updates and New Versions of resumes for returning customers
———————————————————————
Cover Letter $65
———————————————————————
Thank You Letter $45
———————————————————————
Turnaround time is usually 5-7
working days.
The actual time depends on your availability (how fast you respond and your ability to spend the time needed) to discuss your project, along with your ability to provide complete information in a timely manner. The resume package is completed quickly after I receive your information and conduct a phone interview.
To give you the level of service you expect, the interview requires you to be prepared to allow whatever time is needed to complete the information needed.
Need a seriously low-budget solution? How about $19.99? Read about the Master Resume Bootcamp.
Accessibility Services
If you are unable to complete the questionnaire, you may email or fax your current resume (if you have one) and schedule a phone interview. I'm also happy to work with you via email or whatever means of communication works best. The prices for services cost the same for accommodations, even when they require additional time.
Sorry, I don't schedule paid phone consultations or resume services without payment.
Payment is via PayPal. Credit cards are accepted. No PayPal account is required.
Purchases over $99 may qualify for payments. Look for this PayPal option when you checkout.
Click here to contact Penny today!
Your satisfaction is guaranteed. I can proudly say I've never been asked for a refund! Check out the testimonials.
You provide information through the questionnaire, your current resume (if you have one), and an in-depth phone interview.
After your resume is drafted, you proofread it and make as many changes as you wish during that review.
Next, when the changes you request are complete, you have another opportunity to review the final product.
When all corrections are made and agreed upon, your resume is complete.
If you find an error after the work is complete, there is never any charge to fix it.
*I offer special expertise in developing IT resumes that obtain offers from HP, Intuit, IBM, GMAC, major banks, and more.